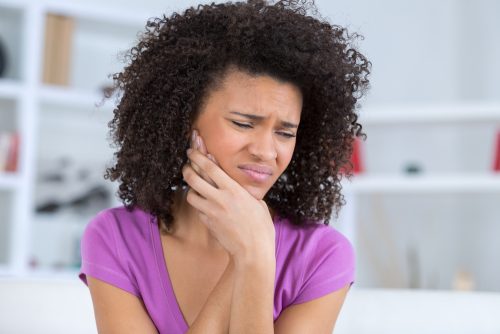 Missing teeth is a restorative issue. Dental experts are aware of this. However, numerous patients do not understand the seriousness of this issue. Missing teeth affect both the general dental well-being and the day-to-day existence of an individual. It has to be looked into as an emergency dental care issue and treated immediately. In our previous blog, we have explained 6 warning signs you may need dental implants in El Paso. Read on to discover five decisive indications which convey the need to affix dental implants immediately from below.
Implant dentistry offers one of the best treatments for missing teeth. With missing teeth being one of the warning signs that tell you to affix dental implants, there are other signs too such as:
5 Indications Conveying That You Need Dental Implants in El Paso:
Missing/Chipped Tooth: Dental implants are the most enduring option for overriding missing teeth or chipped teeth. It permits patients to eat, talk, and carry on with their lives as though they had never lost or broken their teeth. Get in touch with your emergency dentist in El Paso if you need immediate care.
Uncomfortable Dentures: Dentures that don't fit as expected could cause pain and inconvenience. Dental implants work like regular teeth. They are superior and are the safest choice. Dental Implants help patients who experience discomfort and distress with their dentures. This can help individuals to keep away from extra gum aggravation and prevent pain.
Notice an Infection: Periodontal illness, pain, or different variables could trigger an infection. However, if the infection worsens, then the patient might benefit from dental implants. Neglected infections can damage the entire tooth. Our weekend dentist in El Paso provides dental implants during the weekend that can help replace such damage. It helps relieve pain. Dental implants also complete the teeth set.
The Jawbone Becomes Progressively Worse: The jawbone starts to weaken and withdraw if one has been ignoring a missing tooth for quite some time. Dental implants help to remake the tooth structure. They fill in for the lost teeth. Implants are precisely embedded into the jawbone and they stop worsening. Patients who don't get their implants done on time are at a high risk of fostering jaw challenges, which can lead to more tooth misfortunes.
Face Losing Its Structure: When your face seems to look different and is sinking in, then you need the help of implant dentistry in El Paso. Missing teeth leads to sunken looks. Dental implants uphold bone development and keep the bone from disintegrating.
Who Is the Best Dentist Near Me El Paso?
If you notice any of the above warning signs, dial your emergency dentist. Consider Dr. Jake R Williams at Agave Dental Care to get emergency dental Care in El Paso. Agave Dental Care offers weekend dentist service as well.
Dr. Jake R. Williams is the finest dentist near you in El Paso. Call us at 915-755-7697 / 915-833-0303 to arrange for an appointment with Dr. Jake R Williams at Agave Dental Care. Make use of the free virtual consultation on our website right away to reach out to them.