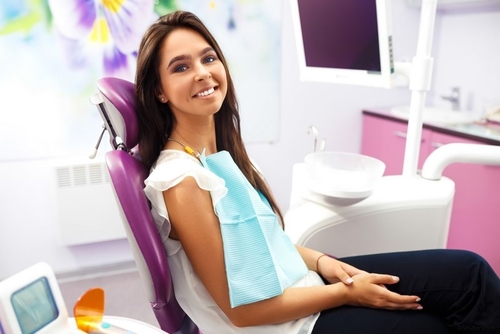 Regular visit to a dentist is important, not only when you are facing an oral issue that needs to be dealt with but also to make sure your teeths are healthy. Nonetheless, some qualities such as high-end facilities, reputation, positive reviews and experience should be kept in mind while choosing a dentist. The likelihood is that in your location, there are various dentists who have these qualities more or less. In our previous blog, we have explained 7 effective tips to find the best dentist near you in El Paso. However, below we have listed five tips for you to consider while finding a good dentist near you.
5 Things to Consider While Finding a Good Dentist Near You in El Paso:
Qualification & Experience: When you treat a dental problem, the experience and qualifications of the dentist matters. The more knowledge your oral surgeon has, the better the outcomes of your treatment will be. Extra training is important for dentists with specialization like endodontic and orthodontics. Also, check about the services of emergency dentists in El Paso. But your general dentist must be experienced to handle your problem. Inquire about the skills, qualification and experience of your dentist before finalizing.
Technology and Procedures: Some oral experts are reluctant to invest money and time in buying new equipment such as CAM or CAD tools, dental lasers, etc. Even though these procedures and technologies will not certainly improve dental therapy results, they can affect the nature of oral procedures such as visits needed for the treatment or the duration. Remember that a treatment with cutting-edge technologies may cost you more than traditional treatment choices but will be more quicker and effective.
Dental Services: This is another thing you need to consider when selecting a dentist in El Paso. You need to ensure your dentist covers all the oral problems and can conduct a faultless job. Make sure to go through the reviews and honest experiences of previous patients on the clinic's website. You will get a notion about the quality of dental services your dentist offers.
Check Online Reviews: If you go through online reviews of the dentist, you will get an insight about how your oral surgeon conducts general dentistry. Reviews of patients mainly express the experience they had dealing with office staff, their friendliness, waiting times, scheduling appointments, and the overall environment.
Office Hours and Location: To make it effortless to visit your dentist, opt for the one that is located near your home. If there are plenty of choices available, go through their working hours and pick the one that fits in your schedule. Ensure that the dental clinic in El Paso is accessible on weekends and outside of regular office hours in case of emergency.
Conclusion:
So, these are the five pivotal factors you need to consider while choosing a dentist near you in El Paso alongside other minor factors. Consider Dr. Jake R Williams at Agave Dental Care. Call us at 915-755-7697 or 915-833-0303 to reach out to the dental offices of Agave Dental Care in the North East and the Westside of El Paso. Visit our Agave Dental Care's website for more information.