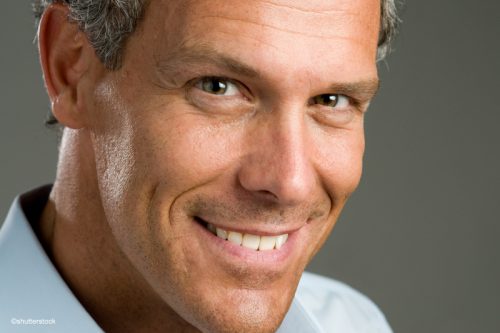 An implant specialist will always suggest an individual to get a dental crown after performing implant surgery. In our previous blog, we have explained 6 warning signs you may need dental implants in El Paso. Read on to discover the reason why the specialist says so. Dental implants is a restorative dentistry solution that has many steps to complete the treatment. It is a primary practice to attach a temporary dental crown to delay the fabrication and attach a final crown.
Treatment Process of Dental Implants in El Paso:
The first step of implant dentistry in El Paso includes creating space in the jawbone to affix the implant. They will also cover the wound and heal the surrounding jawbone before performing the second surgery. The abutment acts as a connector to hold the dental crown to the implant.
Treatment Process of Dental Crowns Placement in El Paso:
Some steps follow a cosmetic dental crown procedure.
The cosmetic dentistry in El Paso numbs the severely affected teeth and gum tissues. Then they remove the decayed structure and clean the area. This is to create space to support the crown. The procedure is followed by taking dental impressions and proper measurements for placing the implant.
The restoration process can take a few minutes. After a few weeks the dentist will fit the permanent crown. This is after removing the previous temporary crown.
Benefits of Placing Dental Crowns in El Paso:
The temporary dental crowns in El Paso protect the implant. This is done by preventing it from shifting towards the surrounding teeth. It also protects the shape and restores the gum tissues.
The dentist, using dental cement, fixes the position of the crown. Usually, these temporary crowns are made from plastic or stainless steel.
Some patients experience discomfort during this phase. Pain relief and maintaining proper oral hygiene can help one sail through discomfort.
Crowns in a customized solution to restore the natural dental roots. Often a crown can provide a better solution than an implant. As per some studies, the success rate of a crown restoration treatment is very high. It is essential to consult a cosmetic dentist near you in El Paso to opt for the procedure per your needs and requirements.
Conclusion:
If you are looking to find the best cosmetic dentistry near me consider Dr. Jake R. Williams, DDS, and his team at Agave Dental Care. Dr. Jake R. Williams has unmatched expertise in general, cosmetic, implant, pediatric and sedation dentistry. Agave Dental Care is the finest dental clinic in El Paso. Browse through our website of Agave Dental Care or call us at 915-755-7697/915-833-0303 to gather more information.