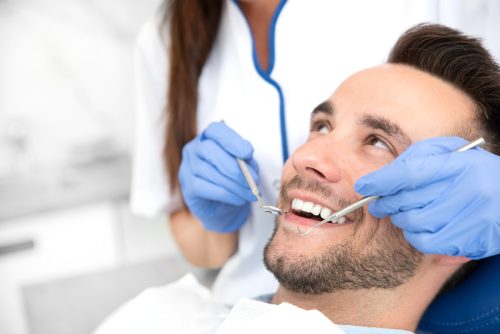 Dental veneers are one of the finest and perfect ways to fix cracked teeth, gaps in teeth, stained and misaligned teeth. Dental veneers El Paso enables you to get a complete smile transformation. In our previous blog, we have explained the importance of porcelain dental veneers in El Paso. Read on to discover more information related to dental veneers and its categories from below.
What are Dental Veneers?
A very thin layer of material is pasted/glued on the visible part of your teeth to help fix issues like chipped, cracked or stained teeth, gaps in teeth, and discolored teeth. The layer that is placed on the tooth looks no different from the rest of the teeth in the mouth. Nobody can tell the difference. Veneers in El Paso, is a very popular choice in cosmetic dentistry treatments. Many people, especially the younger crowd have benefited from this treatment.
4 Types of Dental Veneers in El Paso:
Veneers of Ceramic: Many patients consider them to be a wonderful alternative to natural teeth. This is because of their natural appearance, ability to replicate real teeth, and especially due to their longevity.
Veneers Composite: The most affordable veneers are the composite veneers. Our cosmetic dentistry in El Paso generally installs veneers in just one treatment. This helps in minimizing the number of visits to the dentist.
Veneers Lumineer: They are a unique variety. This is because they are thinner, less expensive, and easier to apply.
Veneers of Porcelain: Porcelain dental veneers in El Paso are handpicked often by patients who want to make minor changes to their teeth. These changes include: modifying the form, color, or size of the teeth. In comparison with other veneers, they are thinner.
4 Benefits of Dental Veneers in El Paso:
Crooked Teeth Solved: People occasionally develop small or unusually shaped teeth. Retained baby teeth, which appear too little when surrounded by full-size adult teeth, are a common cause of this. As a result, veneers are ideal for people with tiny teeth.
Problematic Teeth are Concealed: Veneers made of porcelain can conceal chips, fissures, and gum recession.
Endurance:Apart from dental crowns in El Paso, which are great in these instances, porcelain veneers provide the most appealing and long-lasting results. You won't have to worry about your tooth trauma for a long time because most veneers last at least 15 years.
Savior of Teeth That are Stained or Damaged: Teeth are damaged on all sides by acids in your diet or acids present in your mouth due to vomiting or reflux illness (GERD). Because the thin enamel exposes the darker dentin, your teeth may appear stained.
Conclusion:
Perform an internet search with the keywords to discover the finest dental clinic El Paso. The keywords "cosmetic dentist near me El Paso" will display the top dentistry service providers in El Paso.
A good recommendation for people looking for family and cosmetic dentistry in El Paso is Agave Dental Care. Dr. Jake R Williams and his team offer the best implant, general and cosmetic dental services. Call us at 915-755-7697 or 915-833-0303 to discover more details about the services offered by Agave Dental Care. Use the virtual consultation facility offered by Agave Dental Care through our website for free right away.