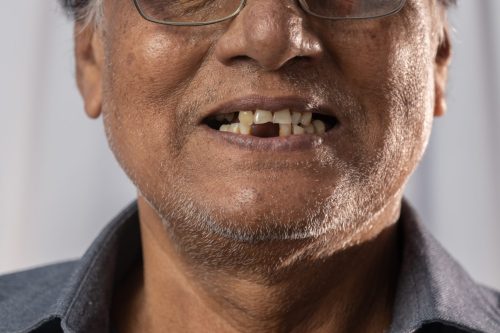 Modern dentistry has changed the way dental restoration is performed. Dental implants are one of the improved procedures. With a success rate of above 98%, dental implants are the most recommended restoration methods. Dental implants cannot be affixed by everyone. In our previous blog, we have explained 9 points you're an ideal candidate for dental implants in El Paso. However, certain symptoms affecting the health of your teeth conveys the need for implants clearly. This write-up is going to throw light on the warning signs that may indicate the need for dental implants.
6 Warning Signs You May Need Dental Implants in El Paso:
People Who Have Missing Tooth: Dental implant is the most popular and safest option to replace a missing tooth. Dental implants look natural and fill the gap. If you require emergency dental implants in El Paso, approach any reputed dental clinic. The implantologist serving in the clinic can help you affix dental implants.
Jawbone Loss is Visible: Dental implant is made of titanium or titanium composite which is known to bind well with bone. If you have a missing tooth, you will experience jawbone loss with time. Implant can save this bone loss as it stimulates the bone tissues like natural tooth roots.
Infected Tooth That Needs To Be Extracted: If a tooth cannot be saved, a dentist would recommend extracting the tooth. You might want to know more about implant dentistry in El Paso if you want to fill the gap left by your missing teeth. Dental implants are durable and strong, and you just need to take care of these as your natural teeth.
Face Has Sunken Look: People who wear dentures have a problem of jawbone loss. Due to the lack of support to the jawbone, bone deteriorates gradually. The face, consequently, looks sunken. To restore the problem of sunken faces, dental implants can be useful.
People With Loose Dentures and Loose Bridge: Loose dentures have a problem of falling out and making you feel embarrassed in public. Though dentures in El Paso are an economic and pain free option they tend to become loose over time. A loose bridge has the similar problem as they tend to lose over time. You can choose dental implants. It will help you fix the problem of loose denture or loose bridges.
Excessive Denture Care and Cannot Use Denture Adhesive: Dentures need to be taken out and cleaned after you eat. Dentures adhesive needs to be applied when you place them back. This seems like a task and adhesives do not look like a convenient option to most people. You can visit the weekend dentist in El Paso and take advantage of the dental implant which does not require special care. You just need to brush and floss and if you suffer from bruxism in sleep then you can opt for night guard.
Conclusion:
If you are looking for an emergency dentist, Dr. Jake R Williams at Agave Dental Care can be the decisive choice. Agave dental care serves the region of El Paso. One can approach the dental clinic in El Paso anytime for emergency dental care. You can book an appointment through our website or by calling us at(915) 755-7697/(915) 833-0303 right away.