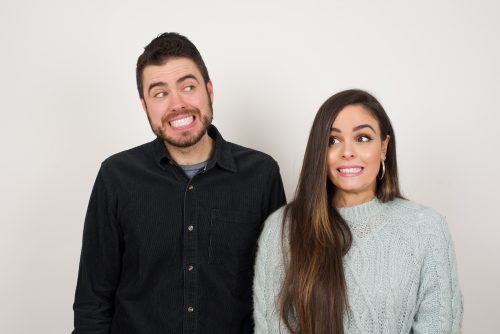 If you are thinking about having dental implants, remember that the dental implants can't be whitened. Also, if you need a white smile than the one you presently have, you ought to get your teeth whitening treatment done before you have your dental implants. This is because your dental crowns can match the shade of your regular teeth. In our previous blog we have explained 5 warning signs you may need dental implants in El Paso immediately. However, If you get your teeth whitening treatment after your dental implants are set, the fake teeth will stand out since they will not have the same color as your regular teeth.
What Are Dental Implants?
It is a tiny tooth look-alike of natural teeth. A reliable model which replaces the original tooth which is fixed to the jaw with a screw. Dental crowns, porcelain facades, dental extensions, and different kinds of dental prosthetics don't get affected by whitening procedures like normal teeth. Teeth whitening treatments will not do much to light up a fake tooth, and they might cause harm.
Fortunately, porcelain dental crowns in El Paso are stain-free. So when you have them set, you may not have to brighten them later on. Shallow stains ought to be sufficiently simple to clean with ordinary brushing, flossing, and dental visits.
How to Keep Your Smile Bright With Dental Implants in El Paso?
Keep your smile brilliant and uniformly colored with pre-preps. If you realize that you will need to get teeth whitening in El Paso do it before you have your dental implants set. When you get the smile needed, you can match your dental crowns to the remainder of your smile.
Remember that the shade of your dental crown won't change, so assuming your teeth start to lose their whiteness, your crown might stand out since it will be more white than your other teeth.
3 Steps to Keep Your Teeth Splendid and Abstain From Staining:
Try not to drink an excessive amount of red wine, espresso, tea, or other dull fluids
Brush and floss consistently as per the advice of the cosmetic dentist near you in El Paso.
At the point when you truly do drink dark-colored fluids or eat food sources like berries, rinse your mouth with water subsequently.
Conclusion:
Visit our best dental specialists, Dr. Jake R Williams and Dr. Kasallis at Agave Dental Care, one of the best dental clinics in El Paso.
They provide the best cosmetic dentistry and dental implants in El Paso from Agave Dental Care. Browse through our website of Agave Dental Care or call us at 915-755-7697 / 915-833-0303 to gather more information.