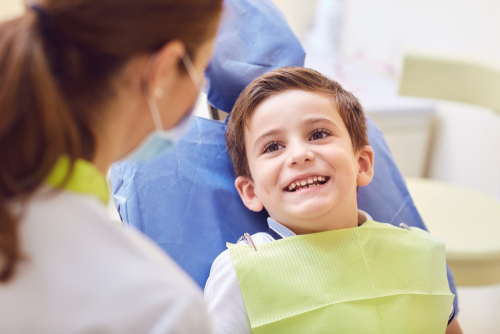 Small children are prone to falls and accidents. They may break, crack or chip a tooth. Whatever may be the case, you can avail kids dentistry services through a pediatric dentist. Dental procedures for kids are designed to be somewhat less invasive to ensure that your child does not develop a fear of dental care while visiting the dentist. In our previous blog, we have explained 4 options for a brighter smile with cosmetic dentistry in El Paso. Read on to discover more details regarding the types of cosmetic dentistry services available for children.
Cosmetic Dentistry in El Paso:
Cosmetic dentistry is elective oral care to enhance the appearance, restore the damaged tooth, or realign the tooth. There are various cosmetic dental treatments that are suitable for small kids. Some of these common procedures are discussed below.
4 Categories of Cosmetic Dentistry Services Near You in El Paso:
When Is Cosmetic Dentistry Appropriate for Kids?
Cosmetic dentistry for kids primarily focuses on fixing imperfections related to alignment, gaps, or stains. If your kid has baby teeth, cosmetic dentistry might not be needed. When permanent teeth replace baby teeth, kids dentistry in El Paso might help in smile restoration if imperfections are found.
Conclusion:
A smiling child having a bright smile is priceless. But small children may not maintain good oral hygiene all the time and this may cause tooth decay. Contact Dr. Jake Williams at Agave Dental Care to address issues related to your kid's dental problems. Approach Agave Dental Care for all your needs ranging from dental crowns in El Paso to pediatric services. We serve the northeast and westside of El Paso. You can get in touch by browsing through our website or by calling us at 915-755-7697 / 915-833-0303 right away.